Moritz Karweick: Temple I, 2021, 130 x 110 x 80 cm, ceramic
AKTUELL
Von allen Seiten
Moritz Karweick
Ausstellung: 3. Juni bis 10. September 2021
Eröffnung: 4. - 5. Juni 2021, 14 - 20h
GALERIE MIRKO MAYER
Erftstraße 29
50672 Köln

+49-221-240 12 89
info@mirkomayer.com
www.mirkomayer.com
Von allen Seiten
The second solo show Von allen Seiten of Moritz Karweick takes place in both exhibition spaces of Mirko Mayer gallery in Cologne. In his working process Karweick pushed the technical possibilities of firing ceramics to their limits to produce his recent sculptures. For this exhibition he has also transferred his experiences from working with ceramics to cast bronze sculptures, thus creating a new approach to material, light and form.

In his sculptures, Karweick investigates the interplay between materials, forms, and constructions. His works reflect the emergence of the sculpture, the process of creation, and the multi-layered questions as to what a sculpture really is. Following this concept, the artist does not create with a concrete image of the sculpture in mind that just needs to brought from idea to execution, rather he allows his interaction with the materials to influence the creativeprocess and also shape the work. Additionally Karweick uses the artistic medium of photography to formulate further questions regarding the investigation of space. The plasticity of reality is thus being captured on paper and displayed simultaneously alongside the spatial work, allowing for a reflective play on the artist's intentions.

"My sculptural artistic practice could best be described as adherence to the concept of continual progress and change. I'm deeply intrigued by the transformational qualities and possibilities of form, matter, and space. To highlight those interests, I try to create spatial situations that capture growth and change. Sculpture needs to exist in different spaces. it connects these spaces and has a kind of memory. To me the process of creating a sculpture might start in my studio, it might continue in the presentation of a work in an exhibition space, and it could continue to be alive in the mind, but it's never a finished end product. There is always the chance of evolution, and it retains a part of all these environments." (artist statement)
Moritz Karweick (Witten, 1989) currently lives and works in Berlin and Düsseldorf. In March 2018 he graduated as a master student of Didier Vermeiren at Kunstakademie in Düsseldorf. His works have been shown in Kunstsammlung Nordrhein-Westfalen, Museum Folkwang Essen and Kit – Kunst im Tunnel Düsseldorf.
Nikomachi Karakostanoglou: Holy Burgundy #1, 2020, transparent ink on 300 gr cotton paper, 155 x 200 cm,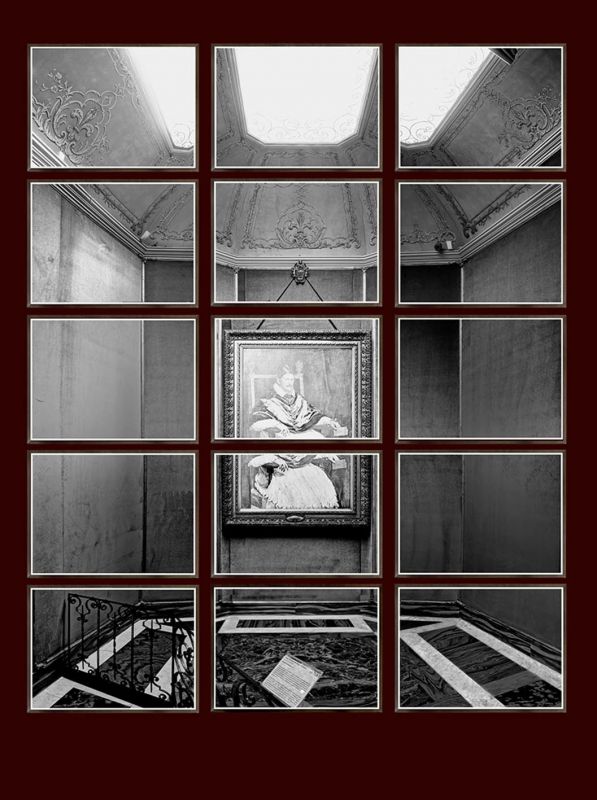 Ola Kolehmainen: MUSEUM X (Velazques-Francis Bacon), 2020, archival inkjet matt prints in artist frames, 295 x 229 cm
ARCHIV
State of mind. State of being.
Nikomachi Karakostanoglou, Ola Kolehmainen,
Ausstellung: 7.11.2020 – 15. Mai 2021
GALERIE MIRKO MAYER
Erftstraße 29
50672 Köln

+49-221-240 12 89
info@mirkomayer.com
www.mirkomayer.com
ARCHIV
TOUR VIENNA
Franziska Frings, Bob Schatzi Hausmann, Karo Kuchar, Christian Mühlbauer
Gruppenausstellung: 4. September bis 7. November 2020
Vernissage: 4. September
GALERIE MIRKO MAYER
Erftstraße 29
50672 Köln

+49-221-240 12 89
info@mirkomayer.com
www.mirkomayer.com
---